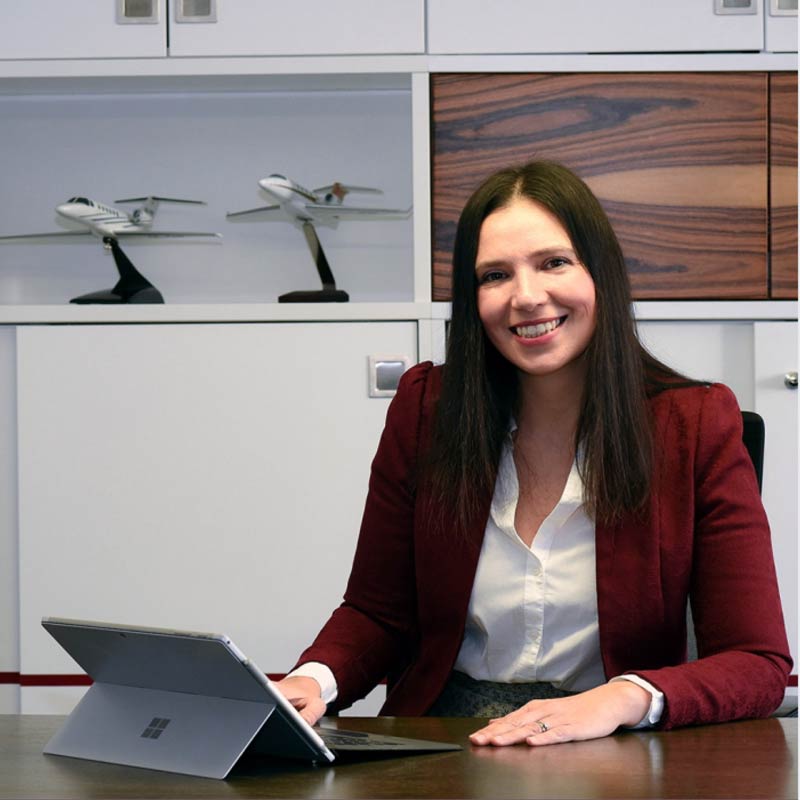 WHAT IS A JET CARD?
The Fly Airiness Jet Card is a prepaid card that provides customers with the option to block purchase 25, 50, or 75 hours, which can then be used for future flights. The card offers numerous advantages, including transparent fixed hourly rates with no hidden costs, the option to pay in installments, and an easy, stress-free booking process.
With our Jet Card, you also gain unlimited access to our large private jet fleet and can enjoy the luxury of a customized concierge service to take care of all your travel plans. Additionally, the Fly Airiness Jet Card offers a mobile app that simplifies the traditional way of booking flights and provides customers with all the necessary information about their flights, catering orders, and weather updates.
This program is ideal for individuals, families, or corporate organizations who frequently fly and want to avoid the hassle and cost of aircraft ownership while enjoying the luxury and convenience of private travel. Our team is available 24/7 to answer any questions or inquiries you may have about our Jet Card program.
Contact us today to get your FlyAiriness Jet Card!
ARE PRIVATE JET CARDS WORTH IT?
There are many benefits of using a jet card, as you will find below.
No hidden costs
The convenience of purchasing prepaid flight hours is apparent when you consider different flight profils. There is no hidden jet card cost when you use such a card. 
What type of plane should I charter?
It saves you the hassle of waiting for a quote or making payment. In addition, with a jet card, you can expect guaranteed aircraft availability.
A Jet card makes booking charter flights effortless. All you have to do is inform your personal sales manager.
If you are a frequent traveller, you will save a lot of time by always having a jet ready for you. Many people find the possibility of modifying their travel plans to be the biggest benefit of using their jet card on a private charter.
Personalized service
A jet charter is not only about travelling in luxury and privacy; you also get to enjoy personalized services when you use a jet card. Your travel experience will be better with round the clock dedicated concierge service to help with other parts of your trip like accommodation and transfers and make it more comfortable for you.
Choice of aircraft
The choice of aircraft is entirely up to you. Reputable charter broker like Fly Airiness offer a wide range of aircraft. For guaranteed access to an aircraft, all you have to do is book 72 hours in advance.
How much is a jet card?
Would you like to pay less to fly private? Then a jet card is your go-to solution. Jet cards are becoming popular among private flyers, and part of the popularity is due to the flexibility a jet card offers.
Who can benefit from the private jet card program?
This program is a perfect solution for individuals, families, or cooperate organizations who frequently fly. However, if you do not want to worry about a short-notice meeting or impromptu presentation, getting a jet card is your best bet.
With a private jet card, you don't have to worry about airport or flight delays. Instead, you fly whenever you choose without the cost of aircraft ownership.
How does a jet card work?
A jet card is user-friendly and flexible. Depending on your budget, you can purchase 25, 50, or 75 hours. Most airline companies charge an hourly rate for jet cards.
In addition, when you choose Fly Airiness, you get an opportunity to pay in instalments.
Flight fares are bound to go up during peak season. But when using a Jet card, you enjoy a fixed hourly rate at all times. The best part is, a sales manager is available 24 hours to answer your questions and inquiries.
Advantages of using a jet card from Fly Airiness
With our FlyAiriness jet card you can now fly with even greater flexibility than ever before. Giving customers optimum satisfaction is our priority. When you decide for a jet card by Fly Airiness, you can enjoy the following benefits when you use our jet card program.
Access to a whole fleet of aircraft.

The convenience of cancelling your flight 72 hours in advance for free.

A stress-free and seamless booking.

No minimum amount of flight hours is required.

Transparency provided from fixed hourly rates with no additional hidden jet card cost.

Unlimited access to different aircraft when you book 72 hours in advance.

A customized concierge service to take care of all your travel plans.
What you get when you apply for a jet card from Fly Airiness?
Although it is not a replacement, the app simplifies the traditional way of booking your flights. It's an additional tool that allows you to book and stay informed on your trip's progress.
You can easily find all the details of your flight on the app without going through lengthy emails or phone calls. You will have a perfect trip giving you the possibility to verify catering orders on board and check the weather at your departure and arrival location.
Begin your jet card application with Fly Airiness
We are excited to welcome you and your family onboard should you wish to use the Jet Card from Fly Airiness. Our membership program is tailored to meet your needs. You can apply now for a jet card from Fly Airiness and enjoy your flights.